Quality Training on your PC or Intranet
Hewlett Packard (Teresa Hess - Educational Tech Coordinator)
"Really a fabulous product. I congratulate you."
"Makes it real easy for us as administrators to get feedback."
"Extremely easy to use. From a manufacturing point of view, it's great. A portion of the crew can use the software while the others keep the regular work going ahead. Putting people in a classroom stops the whole crew - no production."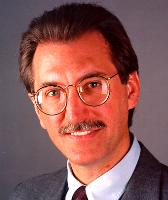 Cargil (Mike Langridge)
"We 'hired' Q-Skills as an on-line facilitator in our improvement process. We have found that continuous coaching of our improvement teams is necessary. It acts as an on-the-spot coach that calms the fears of first time users and brings confidence to the old hands. "

Advance Bank (Elizabeth Rex):
"People have so much fun they don't realise how much they've learnt"
"People are starting to use control charts now...they revert to the module when they need help."
Mitsubishi Electric (Dellegracia Caldwell )
"For our team environment, it is a marvellous tool to help employees meet their learning goals."
Union Pacific (Greg Arndt)
"Great software. very user friendly. Well put together."
"Complements and enhances our other TQM courses"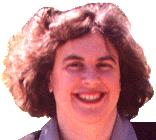 Air Force (Kate Dawson)
"Makes an otherwise dry subject interesting and entertaining"

Linn-Benton (Wayne Johnson)
"Our people are greeting it with great enthusiasm - and they understand the problem solving concepts it presents."
U.S. Department of Commerce (Bob Henderson)
"An extremely useful and cost-effective way of teaching people.
"Also, it's a lot less costly than using consultants as trainers."
SmithKline Beecham (David Finch)
"Extremely positive feedback from users"
Australia Post (Maree Lotstra)
"Highly polished in its manner and very user friendly operationally"
Clorox (John Crossley, PhD - Corporate QA)
"It appeals to the new world of work efficiency. It is the ease of access and interactivity that makes this the most efficient way to learn."
Clorox (Eugene Thrower - Organization Development Specialist)
"We have reduced the amount of consulting to facilitators and have eliminated the need to have additional resources available to teams"
"It has eliminated all the typical classroom hassles, like conflicting priorities, food, no shows and small class size. "
Read-Rite (Cathy McCarthy - QIC Program Manager)
"One of the best advantages for our organisation is the ease of use and the way it can be utilised from top management all the way down to the technicians on the floor."
"Having the toolbox available gives a consistent and uniform look to all team presentations"


Energy Australia (Dallas Tye)
"What stood out was the high level of interaction using exercises and games, rather than the traditional 'sit there and listen' approach. The cost effectiveness of providing the course to our people via our PC network has been a benefit. The software will run on all our notebook computers enabling the toolkit to be taken right into team meetings. "

Otis (John Brash)
"Our people like the style of it - real practical"
Southwest Washington Medical Centre (Shoshana Blauer)
"We are thrilled with the software"
Zurich Insurance (John Smartt - Training Manager)
"Certainly the best I've ever seen"
Burt's Brakes (David Chapman - Commercial Manager)
"Far better than classroom training"
NCR (Jeff Reeves - Quality Manager)
"I like it very much"; "Whimsical"; "Interesting"
"It has a great illustration on variation in processes"
State Library of NSW (Annie Talve - Training Manager)
"Its a hit !!!"
"I'm really pleased"
"Even anti-computer people like it"
"A good way to get people familiar with computers"
"A great way to build an awareness of quality"
Morewell City Council (Gradimir)
"Very useful and good"
Stock Exchange (User)
"I thought it was good fun and think I learnt a lot. The pictures and sound were good"
Nestle (Phil Ollie - Employee Relations)
"The production is first class. Its really good"
Chevron Chemical Company (Mark Majors)
"Q-Skills is a user friendly and cost effective alternative to resource intensive classroom training."
James Hardie (Jim Garland - Quality Manager)
"The response from our staff has been very positive....suitable from shop floor to executive level"
"I couldn't speak more highly of Q-Skills"
"Q-Skills sets a standard for others to follow"
Darling Downs Bacon (Don Murphy - Training Manager)
"A very useful addition to the company's training resources"
Mitsubishi Electric (Dellegracia Caldwell - Training Coordinator)
"For our team environment, Q-Skills is a marvellous tool to help employees meet their learning goals."
Q-Stores (Graeme Simmonds)
&quotWe are finding it a wonderful program. More and more people are using it."
Westin Hotel Company (Nancie O'Neill)
"Q-Skills is great. It's a wonderful product. I love it!"
Pacific Power (Malcolm Clark - Quality Manager)
"Easy to use", "Fun", "Graphics excellent"
"Explains the techniques well"
"Illustrates the use of the tools well"
Wilamette (Terry Liesse - Quality Manager)
"We are using Q-Skills for review training. Our people think it's terrific. It's incredible. The graphics are fantastic. It's really great" "
Police (Noreen Reeves - Criminal Records)
"Redesign of our processes using the Q-Skills process mapping has resulted in some processes dropping by up to 15 steps. A saving of $450,000 per annum, has been achieved, after just a couple of months work." "
KU Medical School (Beverly Kavouras)
"Really impressed that you have such great tech support"
"The output from Q-Skills for this departmental audit I've been working on has been wonderful"
ICL (John Burleigh - Quality & Customer Care Consultant)
"Superb"
Illawarra Area Health Service (Ms Di Knight - Area Quality Manager)
"In my opinion, the time savings from the use of the Survey Module alone justify our purchase of Q-Skills"
Siemens (Andy Nutt - Quality Engineer)
"After looking at several well known flowchart packages, we choose Q-Skills because it doesn't require extensive training time to use the software like the other packages, it is very easy to use and we liked the ability to attach subprocesses. It is very straight forward. We have a job to get done and Q-Skills will allow us to flowchart right away."
NationsBank (Suzie Schmer - Vice President)
"Not only is Q-Skills' Flowcharter easy and quick, it prevents me from doing them wrong. What a wonderful way to learn how to flowchart."
Johnson Brokers (Andrew Dargan)
"I've seen a lot and its one extremely impressive program"
"love it to death"
"most enthusiasm ever"
Kansas University School of Medicine ( Bev Kavouras)
"Quality improvement. It's gotten a bad name in our organization from years ago when the training was required and results were not what anyone expected. It's something some of our departments strive for, but don't realize how useful a visual depiction can be to find out what is actually happening. Others could care less whether they look at their data or not. Q-Skills has help our organization put some walk in our talk. "
"We have used it to look at departments that aren't functioning as well as the organization thinks they should be. The data is actually gathered from those performing the job duties. My Human Resource's role is interviewing each person then flow charting with Q-Skills, each of the position descriptions and the processes they perform. I share a notebook of all this work with upper management and middle management. A lot of times we discover that no one in the organization even knows why a certain function is being performed. Once each position in the department has been charted and compared to the others, you can visually see where the problems lie.(ie. processes flowing through too many people, duplication, outdated processes etc.) It has been a great tool in redesigning the departmental structure. In one department we were able to eliminate three positions as a result of our work. I would recommend it to others."
Florida Power & Light ( Dr. Jane Mahoney )
"To our friends at MicroMultimedia, "
"On behalf of all of our team members, may I thank you for the wonderful contribution that you've made to quality training here at Florida Power & Light. As you know, our Q-Skills software is running, without a glitch, on our corporate intranet. We're receiving very positive feedback on the courseware from both our Information Management and Power Generation units. We're all enjoying the mythical quality of the software content, and the humor that's embedded in the most unexpected places. It's clear that you've put much of yourselves into this software design, giving it much depth and texture. Yours sincerely, Dr. Jane Mahoney "
Brooks-PRI Automation, Inc (Kay Kendall - Vice President of Corporate Quality)
"In today's business environment, it's difficult to schedule classroom training for large groups of employees, particularly when they span geographies and time zones. I evaluated several different computer-based training options for promoting the use of quality tools. None compared with Q-Skills in terms of user-friendliness, cost-effectiveness, and content coverage. Its team support module facilitates problem solving and process improvement beyond the original training, leading to real-time use of the tools to address business issues. In a pilot program, Q-Skills' appeal went across functions and levels in our organization with favorable comments received from shop floor operators to engineering directors. Whenever a colleague asks me about quality training, I recommend Q-Skills without hesitation."
"1. It isn't only the cost of implementing Six Sigma, but the time it takes to deploy it through a large organization using conventional means. "
"2. Lots of organizations fail to capitalize or leverage the improvements to be gained from using and reinforcing the basic quality tools, which were the foundation of Q-Skills."
"3. The tool box and tutorials are great supplements to organizational resources that are usually overburdened -- the facilitators."
"4. The value of self-paced learning cannot be underestimated, particularly in diverse workforces with differing education and language capabilities."
Telstra (Kaye Barclay)
"I've purchased it at my last two companies and can't say enough good things about it. "
Telstra (Derek Pangbourne - Manager Six Sigma Practice)
"Q-Skills sets teams up for success. It gives team members an insight into what goes on prior to joining their team."
Blue Cross Blue Shield (Shelley Bowen)
"We purchased Q-skills to serve both as an introductory training approach for quality principles and tools, and as an on-line resource toolkit for people to use once they are within a project. We are trying to bring more discipline and "science" to the application of quality principles to our company's improvement efforts. Changing the culture from "my best guess" to "fact-based" will require lots of patience, but we feel that the Q-skills application will help. The management learning system reports are likely to be particularly valuable down the road. I was particularly enchanted by the ease with which customization can be done - we have some accreditation training that is required and it would be easy to reference. We found David Fletcher and Tony Burns to be most helpful at every turn of the purchase and installation process. They provided excellent support to me and the feedback I got from my team was very positive."
National Rail (Julia Young - HR Director)
"Q-Skills has been a great success"
---
Q-Skills may be useful to you if you have an interest in any of the following areas: qskills, intranet, PC based, internet, TQM, total quality management, quality improvement, process improvement, quality training, team support, team training, CAL, survey software, computer aided learning, CBT, computer based training, CAT, quality improvement training, computer aided training, tutorial, interactive multimedia, BPR, re-engineering, BPM, flowcharter, business process mapping, swimlane, costing, user defined variables, flow chart, easy to use, automatic line drawing, validity checking, improvement tools, improvement techniques, Pareto, brainstorming, histogram, cause and effect, flowcharter, C & E, attribute control chart, graph, range, averages, control chart, check sheet, affinity diagram, random sampling, statification, SPC, statistical process control, facilitator support, normal distribution, six sigma, 6 sigma, zero defects, software, toolkit, toolbox, FMEA, analysis, automatic documentation generation, ISO 9000, ISO9001, ISO9002, QS9000, ISO9004, ISO9004.4, MS, Microsoft Windows 3.0, Windows 3.1, Win 95, IE4, IE5, IE5.5, Win NT, quality improvement training, computer based training, quality tools, flowcharter, BPM, brainstorm, control chart, survey software.